Thailand Travel Package Tours
Thailand Holidays Packages
Uncover the heart and soul of Thailand
with distinctive all Around Thailand Tours.
Numbers of our predesigned holiday and travel packages take you to experience
Thailand's unique culture and extraordinary beauties in the multi day tour packages which are customized
and organized correspondingly with your preferences. Our elaborately selection of travel itinerary is tailored
to fit your requirements whether you are planning for an audacious trekking in Thai jungle or a luxurious beach getaway.
The possibilities are boundless. Choose a holiday & vacation package that fit your needs.
Tailor your private tour package to fit your fancy. Travel within our diverse
network of hotels, own transportation and sophisticated tour guides,
you can experience what you want, at your leisure and in your own pace.
Home
|
More Holiday Packages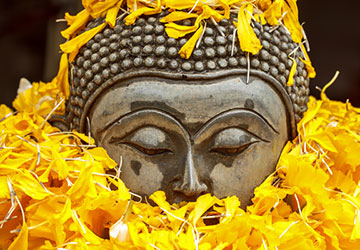 Magic Thailand Tour with Khmer Temple in Isan | Private Tour
DAY : 13 Days
| | | | | | |
| --- | --- | --- | --- | --- | --- |
| 146,545 | 73,275 | 48,350 | 38,630 | 33,765 | 9,695 |
* The prices listed are prices per person in Thai Baht
* A single supplement is a charge paid by a solo traveler because only one person is using a room or cabin.
* A child (0-12 Yrs) shares a room with parents as a third person with a bed receives 25% discount (limit to 1 child with discount per room)

Duration : 13 days in Thailand
Enjoy a unique experience of authentic Thai culture. Explore 3 oldest regions of Thailand : central, northern and north eastern. This package takes you from Bangkok to the Golden Triangle and Korat.
Departure date :
The dates are flexible depending on your flight. Your arrival date in Bangkok will be day 1 in the itinerary and your departure from Bangkok will be day 13. If you want to prolong your stay, please contact us.
Area : Central , Northern, Northeastern
Cities to visit :
Bangkok , Damnoen Saduak , Nakorn Pathom , Ayutthaya , Lopburi , Phitsanulok , Sukhothai , Chiang Rai , Chiang Mai , Chiang Khan (Loei) , Korat , Khon Kaen
Detailed itinerary :
DAY 1: BANGKOK
Arrival at Bangkok airport. Bangkok is both a province and the capital of the Kingdom of Thailand with approimately 7 million inhabitants intramural. Chao Praya River divides the city into two parts: firstly, the old Bangkok with its old temples and the original palace, neighborhoods. Indian and Chinese, on the other hand, the modern Bangkok housing the business districts and residential and businesses. Bangkok is a modern and dynamic city, overlooked by many skyscrapers but that hides an undeniable identity.
Transfer to your hotel. The room will be available from 2pm.
Overnight at hotel.
DAY 2: BANGKOK - DAMNOEN SADAUK - ROYAL GRAND PALACE 187 KM
First meeting with your tour guide.
Visit the floating market of Damnoen Saduak, and explore the canals and boats with multiple activities. Free time for shopping local food and products.
Continue to Nakhon Pathom to visit the highest Chedi (127m.) in Thailand called Pathom Chedi in Nakhon Pathom.
Back on Bangkok and lunch in town.
Visit the famous Bangkok Royal Grand Palace, Wat Phra Kaew (Temple of the Emerald Buddha).
Dinner show of Thai classical dancing.
Overnight in the hotel (Bangkok).
DAY 3: BANGKOK - AYUTTHAYA - PHITSANULOKE 405 KM
Departure from Bangkok to Ayutthaya , the former capital of the Kingdom of Siam.
Visit Ayutthaya historical park (UNESCO world heritage site) : Wat Srisanphet, founded in the fifteenth century was the most beautiful temple of the city.
Depart for Lopbui. Lunch at local reataurant in Lopburi.
Visit the Monkey Temple (San Phra Kan) in Lopburi province.
Continue to Phitsanulok.
Dinner and overnight the hotel (Phitsanulok).
DAY 4: PHITSANULOK - SUKHOTHAI - CHIANG RAI (425 KM)
Visit the historical park of Sukhothai world heritage, capital of the first great Thai kingdom in the thirteenth century. Visit temples : Wat Mahathat , Wat Sa Sri , Wat Sri Sawai.
 Lunch.
Departure to Chiang Rai via Lampang.
At Lampang, visit the temple Wat Don Tao Prakeo.
Visit a pineapple plantation.
Dinner and night in Chiang Rai at the hotel.
DAY 5: CHIANG RAI - GOLDEN TRIANGLE - CHIANG MAI
Departure to visit Akha and Yao tribes: primitive tribes living mainly from agriculture and their crafts.
Visit the famous region Golden triangle, thin strip of land bordering the three Thai border Laotian and Burmese.
Return to Chiang Rai for lunch and boat ride on the Mae Kok River.
Visit Karen tribes.
Departure to Chiang Mai.
Dinner and overnight at the hotel (Chiang Mai).
DAY 6: CHIANG MAI
The "Rose of the North" is the second largest city in Thailand, the most culturally significant of northern Thailand and capital of the province of Chiang Mai. She is located 800 kilometers north of Bangkok, among the highest mountains country. The city lies on the banks of the Ping, a major tributary of the Chao River Phraya. The city is an important center for its handcrafted goods, umbrellas, jewelry (Particularly silver) and woodcarving these.
Departure for the ascent and visit the beautiful Doi Suthep temple on the hill overlooking the city. The temple is located in a sacred site where you have a view impressive on the Chiang Mai city, 15 kilometers from the city. You reach three hundred and fifty steps framed snakes and giant dragons porcelain. Legend has it that a white elephant carrying relics of the fourteenth century, elected there and died there after barrier 3 times and have been 3 times around. The king Kuena made there soon bury the relic and built a chedi.
Lunch.
Continue to visit San Kamphaeng district. Faamous for wooden crafts , lacquerware and jewelry.
Dinner traditional food called Khantoke with dances of northern tribes.
Overnight at hotel (Chiang Mai).
DAY 7: CHIANG MAI - MAE SAE - BANGKOK
Departure for the elephants training camp and enjoy the training demonstration of elephants.
Visit Orchids farm.
Lunch.
Back to Chiang Mai and afternoon free.
Transfer to Chiang Mai Train station and departure by night train (2nd class with air condition).
Dinner box and overnight on board.
DAY 8: BANGKOK - KORAT
Arrive in Bangkok and transfer to the hotel for breakfast.
Departure to Korat via Sara Buri.
Visit Wat Phra Phutthabat Ratchawo - ramahawihan, located north of the city, it is one of the most important temples Thailand in particular because of its spiritual centerpiece, a wide footprint of Buddha that sits atop a hill.
Lunch during the visit.
Continue to Korat to visit the monument of Thao Suranari, erected in 1933 and in the center of Nakhon Ratchasima. This monument honors the Thai heroine known locally as Ya Mo. She who bore the title of Khunying Mo was the wife of the Deputy Governor of Nakhon Ratchasima; in 1826 she became head of the resistance against the invasion of the army of Vientiane.
Then visit the door of Chumphon, behind the monument to Thao Suranari, this ancient city gate dating from the 17th century.
Visit Wat Phra Narai Temple on Prachak Road, home to a sandstone statue of the Hindu god Vishnu, considered the most sacred object of Nakhon Ratchasima.
Dinner and overnight at hotel.
DAY 9: CHIANG KHAN KORAT- PHIMAI- LOEI
Departure to visit the Phimai Historical Park, located 60 km north of the city; the ancient sanctuary of Phimai is one of the most beautiful historical sites Khmer Thailand. The main focus is the central shrine girded walls.
Depart for Chiang Khan via Chai Ya Phum.
Lunch.
Visit of Kaeng Khut Khu, an island in the Mekong particularly picturesque when the river level is low, the month of February to May.
Then, arrival at Chiang Khan, a small corner of peace on the banks of the Mekong 48 km north of Loei. Dinner, then walking through the night market
Chiang Khan.
Overnight at hotel (Loei).
DAY 10: CHIANG KHAN (LOEI) - KHON KAEN
Depart for Wat Si Khun Mueang, with a characteristic style chapel North of Thailand and beautiful murals; you will see the temple hall with a Lanna-style roof. Inside the temple room, beautiful paintings that illustrate a fable.
Then continuation to the Phrathat If Song Rak, located along the river Man; chedi that was built in 1560 to house the sacred relics of the Buddha. The chedi is distinguished by its architecture Lao style, and was erected in recognition of the friendship between Ayutthaya and the United Lao Vientiane.
Lunch.
Departures to Khon Kaen to visit the Phrathat Kham Kaen, sacred place the largest in the northeast of Khon Kaen.
Then visit Bueng Kaen Nakhon, the main center of interest and entertainment of the city, Bueng Kaen Nakhon is especially beautiful at sunset and place very nice walk in the evening.
Dinner and overnight at hotel (Khon Kaen).
DAY 11: KHON KAEN - KORAT
Departure for the Temple stupa of Wat Nong Wang Khon Kaen (northeast of the Thailand), built to celebrate the 50th birthday of King Bhumibol Adulyadej and his accession to the throne and the 200th anniversary of Khon Kaen. Doors and windows are richly carved with scenes from the life of Buddha and its previous incarnations.
Then departure for Korat.
Lunch.
Visit the archaeological site of Ban Prasat, second archaeological site Prehistoric presented as an open-air museum. The excavations, which enabled discovered human bones and pottery, reveal that the site was lived there over 3000 years.
Dinner and overnight at the hotel.
DAY 12: KORAT- BANGKOK
Departure to visit Pak Thong Chai, a village of silk weavers. We will see there including stands, but also parades creations of weavers.
Continue to Wang Nam Keow to visit the village Farm & Winery. The agricultural area of the village covers 80 hectares of high ground over 500 meters above sea level, this whole area is famous for its natural beauty with cool weather almost throughout the year and the enchanting morning mists.
Lunch.
Continuation to Bangkok.
Arrival and Installation at your hotel.
Dinner and overnight at the hotel (Bangkok).
DAY 13: BANGKOK
Check out time before 11 am. Transfer to Suvannabhumi airport Bangkok
Hotel list
Bangkok         : Montien Riverside Hotel (or similar)
Phitsanulok    : Topland (or similar)
Chiang Rai      : Teak Garden Resort & Spa (or similar)
Chiang Mai     : Lotus Pang Suan Kaew Hotel (or similar)
Korat              : Hermitage Hotel (or similar)
Loei                 : Chiangkhan River Mountain Resort(or similar)
Khon Khen     : Charoen Thani Hotel (or similar)
Korat              : Hermitage Hotel (or similar)
Bangkok         : Montien Riverside Hotel (or similar)
Prices include
double room (standard) & breakfasts (Hotels depend on the chosen category : 3 stars / 4 stars)
Lunch and dinners throughout the trip (as mentioned in the program itinerary)
private transportation by mini bus (Toyota Commuter or similar) with driver throughout the tour
English speaking guide for the visits
the airport transfers
tickets of entries for all admissions
All visits as mentioned in the program
Professional guide fee
Journey by night train Chiang Mai - Bangkok ( 2nd class & aircondition)
Prices exclude
All beverages including water (except for breakfast, drinks will be included)
Personal expenses & insurances
Tips to bell boys, driver and guide (not obligatory)
International and domestic flights & airport tax
Optional & excursions (To maintain everyone's budget, we have not included all the excursions available, they are offered as an option on the spot)
Remarks
In case of non availability of hotels mentioned in your program, we will offer a new list of hotels with same or higher standard
Our classification as stars is based on the provision offered as well as the appreciation of our quality service.
Normally hotel rooms will be available after 14.00 for check-in according to international standard
After payment, our staff will send you a confirmation email within 1 business day. All informations for your trip will be provided. You will be asked to provide us with your flight info. (if you already booked it) so we can arrange the transfers for you.
For more informations about payment , refund , visa etc. please check our FAQ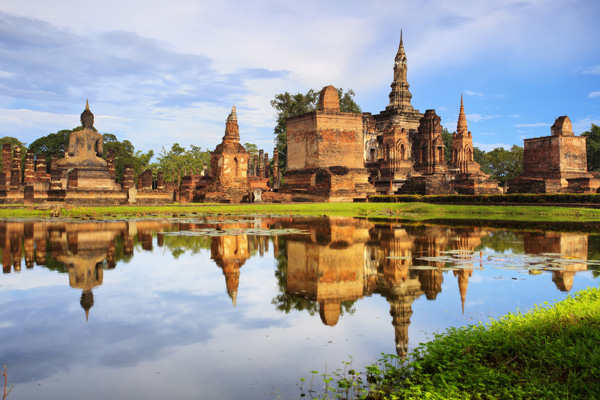 ---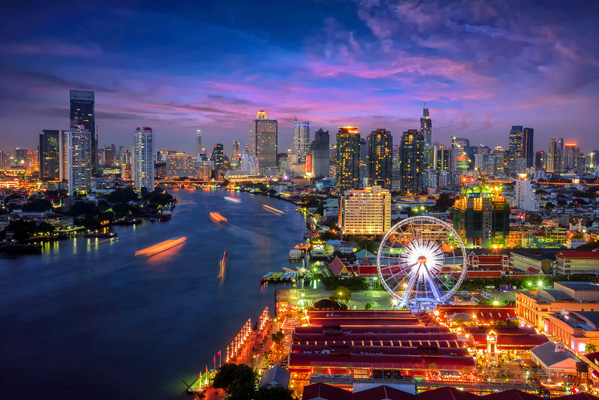 ---
---