Thailand Travel Package Tours
Thailand Holidays Packages
Uncover the heart and soul of Thailand
with distinctive all Around Thailand Tours.
Numbers of our predesigned holiday and travel packages take you to experience
Thailand's unique culture and extraordinary beauties in the multi day tour packages which are customized
and organized correspondingly with your preferences. Our elaborately selection of travel itinerary is tailored
to fit your requirements whether you are planning for an audacious trekking in Thai jungle or a luxurious beach getaway.
The possibilities are boundless. Choose a holiday & vacation package that fit your needs.
Tailor your private tour package to fit your fancy. Travel within our diverse
network of hotels, own transportation and sophisticated tour guides,
you can experience what you want, at your leisure and in your own pace.
Home
|
More Holiday Packages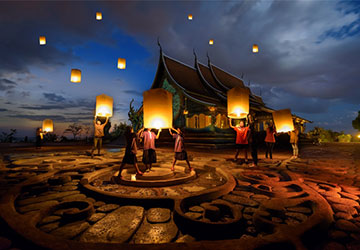 Exclusive Amazing Thailand : Bangkok - Kanchanaburi - Lanna Kingdom | Private Tour
DAY : 10 days
Hotel3 stars
1pax
2-3pax
4-5pax
6-7pax
8pax
single supplement
115,000
58,390
37,600
30,660
27,200
4,255
Hotel4 stars
1pax
2-3pax
4-5pax
6-7pax
8pax
single supplement
120,000
63,390
42,600
35,660
32,200
6,865
* The prices listed are prices per person in Thai Baht
* A single supplement is a charge paid by a solo traveler because only one person is using a room or cabin.
* A child (0-12 Yrs) shares a room with parents as a third person with a bed receives 25% discount (limit to 1 child with discount per room)

Duration : 10 days in Thailand
Most exclusive trip of Thailand which gives you the endless amount of histories and cultures. Numbers of country's marvelous temples will be visited. Journey to the jungle and hidden tribal village in the north.
Departure date :
The dates are flexible depending on your flight. Your arrival date in Bangkok will be day 1 in the itinerary and your departure from Bangkok will be day 10. If you want to prolong your stay, please contact us.
Area : Central , Northern, Western (Kanchanaburi - River Kwai)
Cities to visit :
Bangkok , Damnoen Saduak , Nakhon Pathom , Kanchanaburi , Ayutthaya , Lopburi , Phitsanulok , Sukhothai , Phrae , Pha Yao , Chiang Rai , Chiang Mai
Detailed itinerary :
DAY 1: BANGKOK
Arrive in Bangkok and transfer to the city (Dinner).
DAY 2: BANGKOK / KANCHANABURI
Boat trip on "Klongs", famous canals of Bangkok, discover the daily life of the local population. Driven by a ceaseless turmoil, the Thai capital will reveal a face of infinity. Stop and discover the Wat Arun by the river (or Temple of Dawn) .Depart for the market of Damnoen Saduak (Floating Market). A unique discovery that will capture the best of the atmosphere of the most authentic floating market in Thailand boat ride along the Grand Canal to meet these sellers of tropical fruits and other delights. Drive to Kanchanaburi, the golden city located west of Bangkok. Visit the museum of the JEATH War. Free time for a walk on the Bridge on the River Kwai. Discover waterfalls Sai Yok Noi then boarding the "Death Railway". A picturesque route between Kanchanaburi and Nam Tok, punctuated by beautiful landscapes.
Over night at Kanchanaburi (Breakfast, Lunch, Dinner included).
DAY 3: KANCHANABURI / BANGKOK / BANG PA IN / AYUTTHAYA
Visit the extraordinary royal city with palaces and principal temples. Gilding, sparkling tiles and Buddha statues adorn the architectural ensemble. Discover the treasure of the Thai art par excellence Wat Phra Kaew, which houses the Emerald Buddha. Continuation with the visit of the Royal Pantheon, the library, the Phra Si Ratana Chedi covered with remarkable golden leaves. Depart for Bang Pa In, the summer residence of the kings of Siam and Thai style pavilion located in the middle of a lake. Continue to Ayutthaya, the former capital of the Kings of Siam. Visit the ruins of Ayutthaya with its main monuments: Wat Mahathat, Wat Phra Sri Samphet, Wat Ratchaburana.
Overnight at Ayutthaya (Breakfast, Lunch, Dinner included).
DAY 4: AYUTTHAYA / LOPBURI / PHITSANULOKE
Departure for Lopburi site inhabited since prehistoric times and that has long suffered the influence of Khmer Angkor empire. Visiting San Phra Kan (temple of monkeys) place renowned for his troop of mischievous monkeys.
Continuation to Phitsanulok.
Dinner and overnight in Phitsanulok (Breakfast, Lunch, Dinner included).
DAY 5: PHITSANULOKE / SUKHOTHAI / PHRAE
City tour and stop at the local manufactures bronze Buddha statues. Depart for Sukhothai, one of those rare places in the surreal and sublime beauty. Visit Sukhothai historical park (UNESCO world heritage site) temples : Wat Mahathat, Wat Sa Sri , Wat Si Chum and Wat Si Sawai.
Lunch at local restaurant.
Continue to Phrae. Visit the Temple of Phra That Cho Hae, the most revered in the region.
At Phrae, enjoy a trishaw ride to discover the city.
Dinner and overnight at Phrae  (Breakfast, Lunch, Dinner included).
DAY 6: PHRAE / PHRA YAO / CHIANG RAI
Visit a Thai house made of teak "Baan Jai Prathup" and departure to Chiang Rai. Discovery of a pineapple plantation. Arriving at the edge of the Kok River and embark on canoes to explore the Karen people. The lifestyle and customs of Karens are essentially the result of their nomadic origins and beliefs of their base, the agricultural life and traditional weaving are the heart of the activity of the villagers.
Dinner and overnight in Chiang Rai (Breakfast, Lunch, Dinner included).
DAY 7: CHIANG RAI / MAE CHAN / DOITUNG / CHIANG MAI
Departure to Mae Chan and meeting with Yao and Akha tribes. Drive to Chiang Saen and ride on the Mekong River to the Golden Triangle on the borders of Thailand, Laos and Myanmar. Visit the Opium Museum, the monastery Doitung and the Royal Palace. Stop at Wat Rong Khun (known as the white temple) and visit this temple work made by a renowned Thai artist.
Continuation to Chiang Mai.
After dinner, visit the famous Chiang Mai night bazaar (night market). (Breakfast, Lunch, Dinner included).
DAY 8: CHIANG MAI
The "Rose of the North" is the second largest city in Thailand, the most culturally significant of northern Thailand and capital of the province of Chiang Mai. She is located 800 kilometers north of Bangkok, among the highest mountains country. The city lies on the banks of the Ping, a major tributary of the Chao River Phraya. The city is an important center for its handcrafted goods, umbrellas, jewelry (Particularly silver) and woodcarving these.
Departure for the elephants training camp and enjoy the training demonstration of elephants.
Visit Orchids farm.
Continue to visit San Kamphaeng district. Faamous for wooden crafts , lacquerware and jewelry.
Dinner traditional food called Khantoke with dances of northern tribes.
Overnight at hotel (Chiang Mai). (Breakfast, Lunch, Dinner included).
DAY 9: CHIANG MAI - BANGKOK
Departure for the ascent and visit the beautiful Doi Suthep temple on the hill overlooking the city. The temple is located in a sacred site where you have a view impressive on the Chiang Mai city, 15 kilometers from the city. You reach three hundred and fifty steps framed snakes and giant dragons porcelain. Legend has it that a white elephant carrying relics of the fourteenth century, elected there and died there after barrier 3 times and have been 3 times around. The king Kuena made there soon bury the relic and built a chedi.
Depart for Lampang. Enjoy local market in Lampang.
Transfer to Lampang Train station and departure by night train (2nd class with air condition).
Dinner box and overnight on board. (Breakfast, Lunch, Dinner included).
DAY 10: BANGKOK
Arrive in Bangkok and transfer to a hotel for breakfast. (Breakfast is included)
Free time until transfer to Bangkok airport
Hotel list (or similar)
For 3 stars hotel
Bangkok: Royal River hotel or royal city hotel 3*
Kanchanaburi: The Legacy River Kwai resort 3 *
Ayutthaya : River View Place hotel 3 *
Phitsanulok : Ruean Phae Royal Park Hotel 3 *
Phrae : Maeyom Palace hotel 3 *
Chiang Rai : Teak Garden Resort and Spa 3 *
Chiang Mai : The Park Hotel 3*
For 4stars hotel
Bangkok: Ramada Plaza Manam Riverside hotel 4*
Kanchanaburi: Felix River Kwai resort 4*
Ayutthaya : Krungsri River hotel 4*
Phitsanulok : Topland Hotel 4*
Phrae : Maeyom Palace hotel 3 *
Chiang Rai : Dusit Island Resort Chiang Rai 4*
Chiang Mai : The Empress Hotel 4*
Prices include
double room (standard) & breakfasts (Hotels depend on the chosen category : 3 stars / 4 stars)
Lunch and dinners throughout the trip (as mentioned in the program itinerary)
private transportation by mini bus (Toyota Commuter or similar) with driver throughout the tour
English speaking guide for the visits
the airport transfers
tickets of entries for all admissions
All visits as mentioned in the program
Professional guide fee
Journey by night train Lampang - Bangkok ( 2nd class & aircondition)
Prices exclude
All beverages including water (except for breakfast, drinks will be included)
Personal expenses & insurances
Tips to bell boys, driver and guide (not obligatory)
International and domestic flights & airport tax
Optional & excursions (To maintain everyone's budget, we have not included all the excursions available, they are offered as an option on the spot)
Remarks
In case of non availability of hotels mentioned in your program, we will offer a new list of hotels with same or higher standard
Our classification as stars is based on the provision offered as well as the appreciation of our quality service.
Normally hotel rooms will be available after 14.00 for check-in according to international standard
After payment, our staff will send you a confirmation email within 1 business day. All informations for your trip will be provided. You will be asked to provide us with your flight info. (if you already booked it) so we can arrange the transfers for you.
For more informations about payment , refund , visa etc. please check our FAQ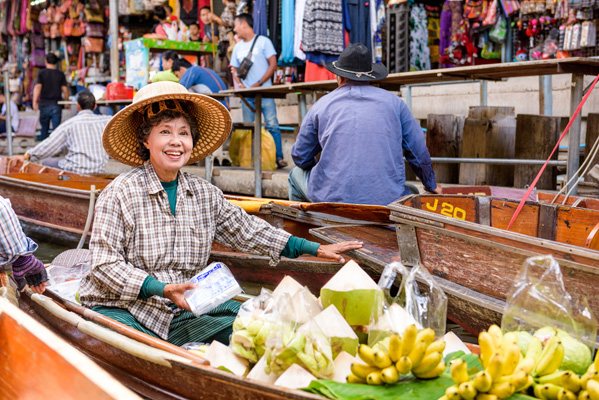 ---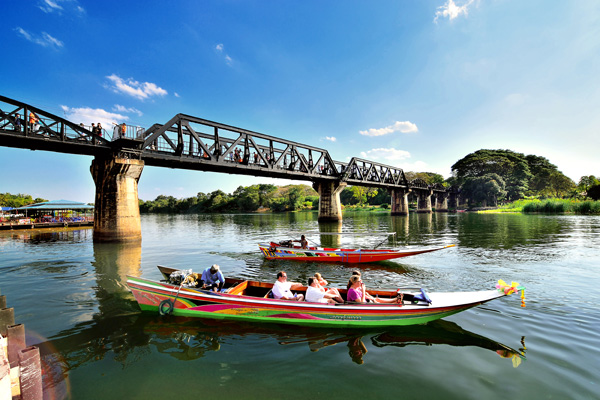 ---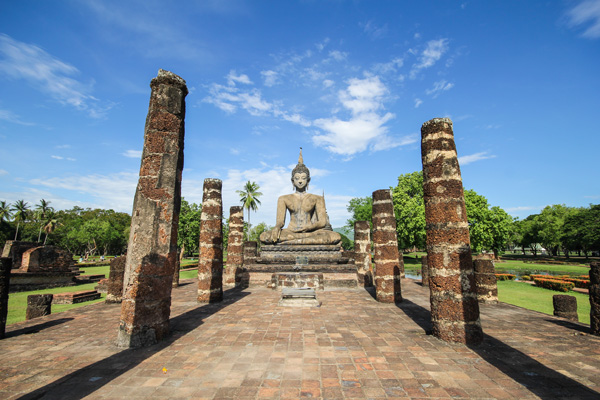 ---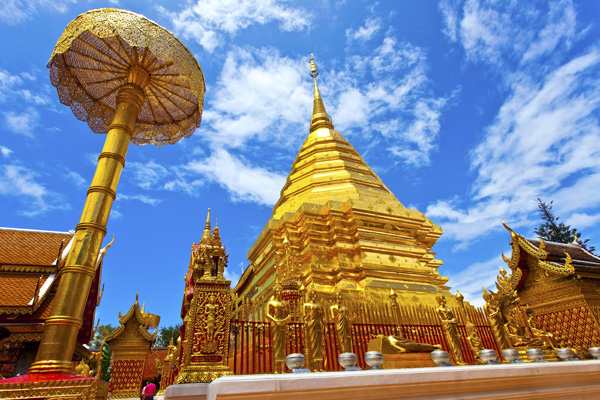 ---